Look at any league table of UK cities' economic performance and Derby will be amongst the best:
Four times the national average working in hi-tech functions;

Second highest for patent applications;

Highest average salaries outside London;


Top ten for disposable income;
This might help explain why companies such as global giants Rolls-Royce and Toyota UK chose Derby as their UK HQ.
The city's economy is supported by over 6,000 SMEs, many of whom are leaders in their field in new sectors such as med-tech, green-tech, composites and food & drink manufacturing. The Greater Derby area is home to 43,000 engineers.
In a post-pandemic world, where quality of life and work life balance have greater currency, Derby's location as a gateway to the Peak District National Park and stunning Derbyshire countryside has become an increasingly important factor in investment decisions.
Join a leading business city
City on the Up
Derby is changing; there are cranes on the skyline as the city diversifies its broader economy as well as seeking to repurpose the city centre as a place to live, work and visit.  Over the past 10 years, £1.4bn has been invested with £594m in the pipeline.
City Living
Over the coming years, over 5,000 more people will be living in Derby city centre, thanks to new residential developments including urban villages, Build To Rent schemes and smaller scale conversions of existing buildings.  Schemes under construction at Castleward, The Nightingale Quarter and Becketwell are creating new communities at the heart of the city.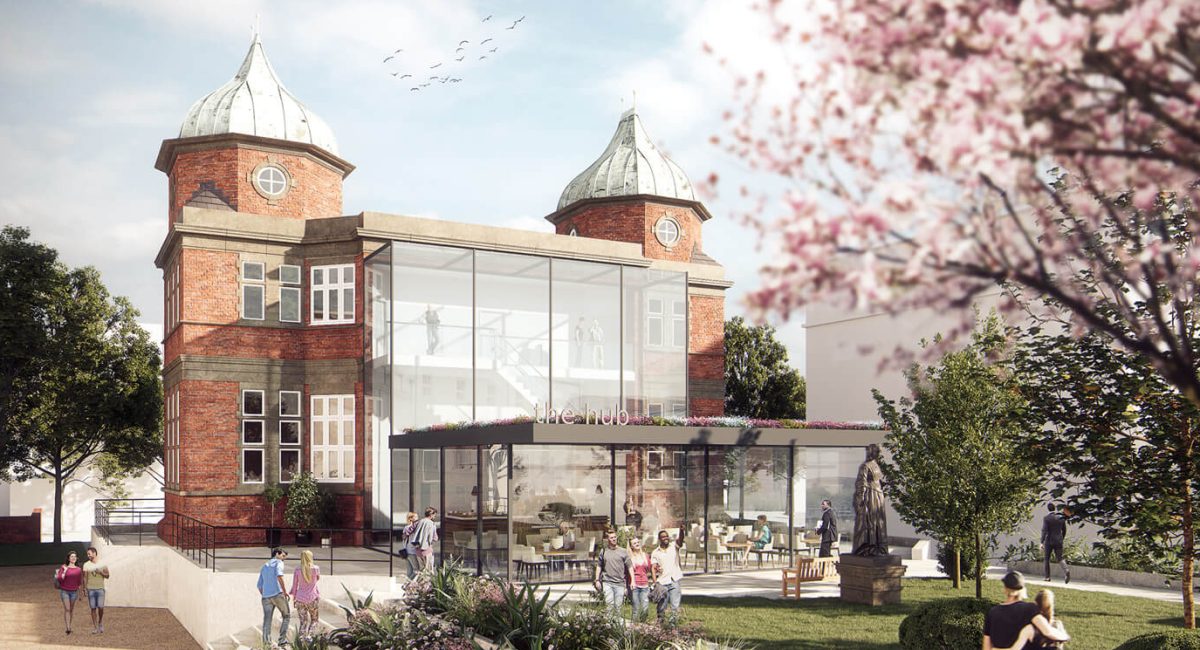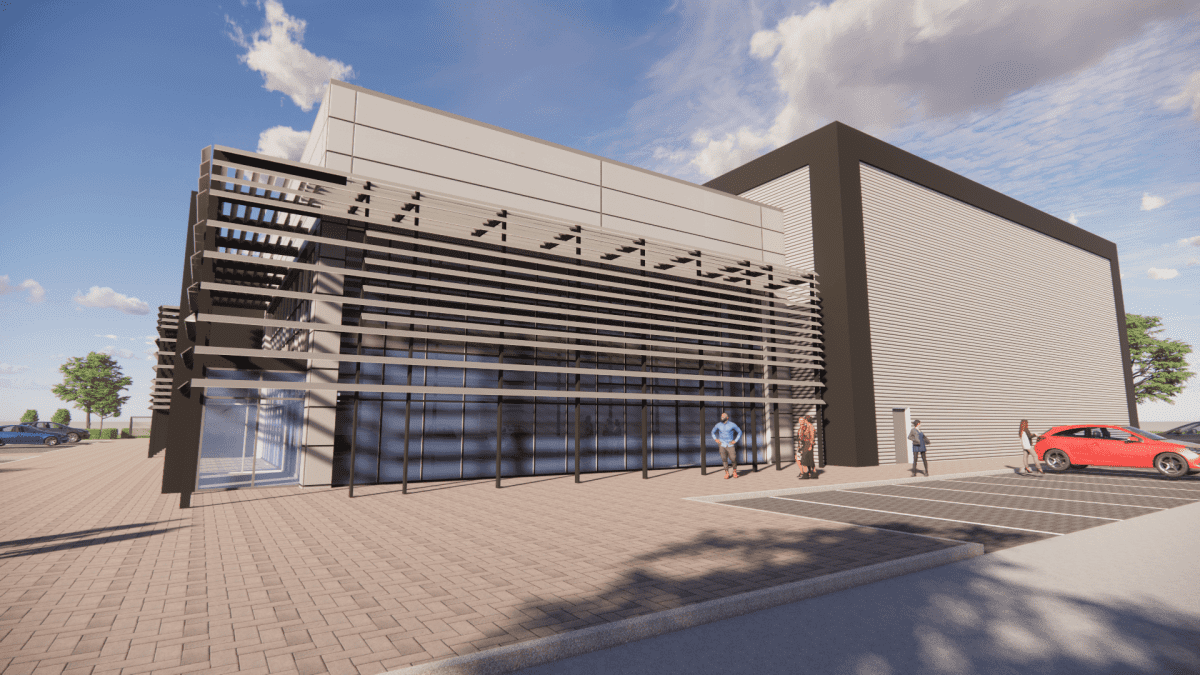 Work
With 11.8% employed in hi-tech functions – the highest proportion of any UK city – businesses in Derby draw from an extensive talent pool and work in partnership with local education providers to create the future skills pipeline. Rolls-Royce has launched its new Nuclear Skills Academy at Infinity Park Derby, where the Nuclear AMRC Midlands' new R&D facility is being built as part of the UK's High Value Manufacturing Catapult. Construction of the University of Derby's new city centre Business School is underway.
Innovative SMEs are choosing Derby, such as tech firm Bam Boom Cloud, which has opened its global HQ in a modern, re-purposed space in the city centre. Meanwhile, well known names in the warehousing, contact centre and food production sectors (Ted Baker, JD Sports, FirstSource, HelloFresh) recruit substantial numbers from the city and its surrounding area.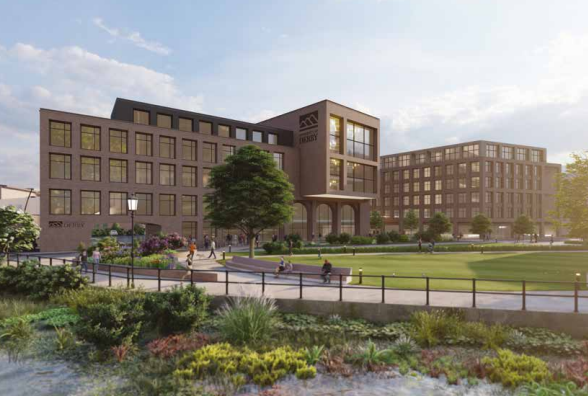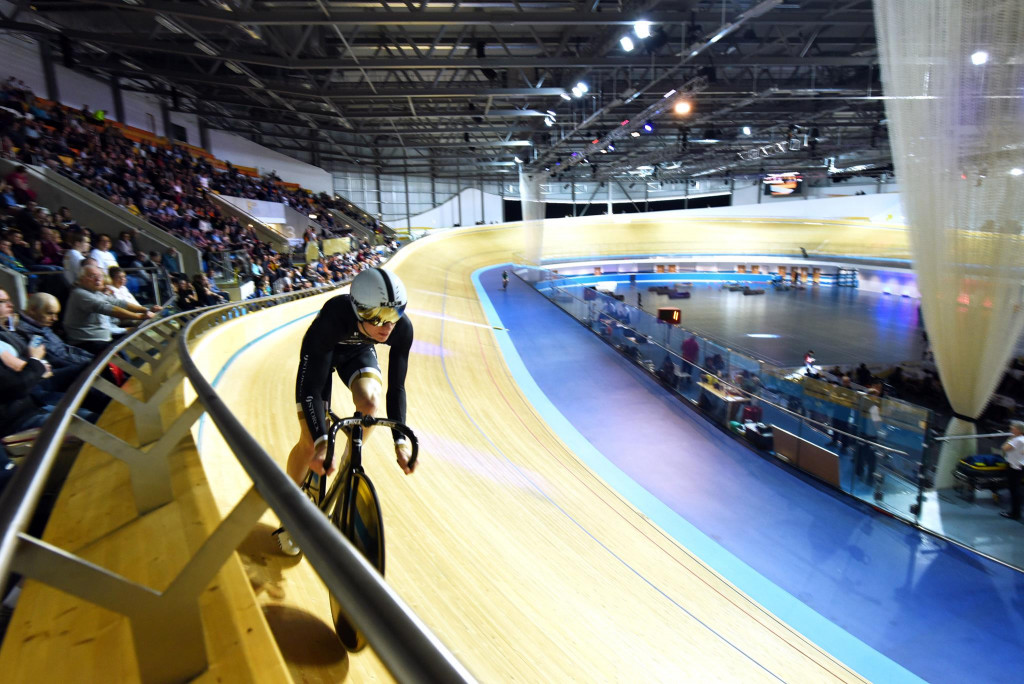 Visit
Derby has seen significant investment into leisure attractions including its iconic velodrome at Derby Arena – home to GB cycling; a retail centre which attracts over 21m visitors a year, Derbion, the award-winning Museum of Making as part of the city centre's UNESCO World Heritage Site; and the new £42m Moorways Sports Village and Water Park, with Olympic-size pool and leisure amenities.
Derby is home to spectacular events – the international photography festival FORMAT, annual street festival Festé and the Darley Park Weekender. A new 3,500-seater performance venue is due to open in the city centre in 2025, attracting 250,000 visitors each year, with wider plans by the city's cultural partners to build on the success of being shortlisted as UK City of Culture 2025.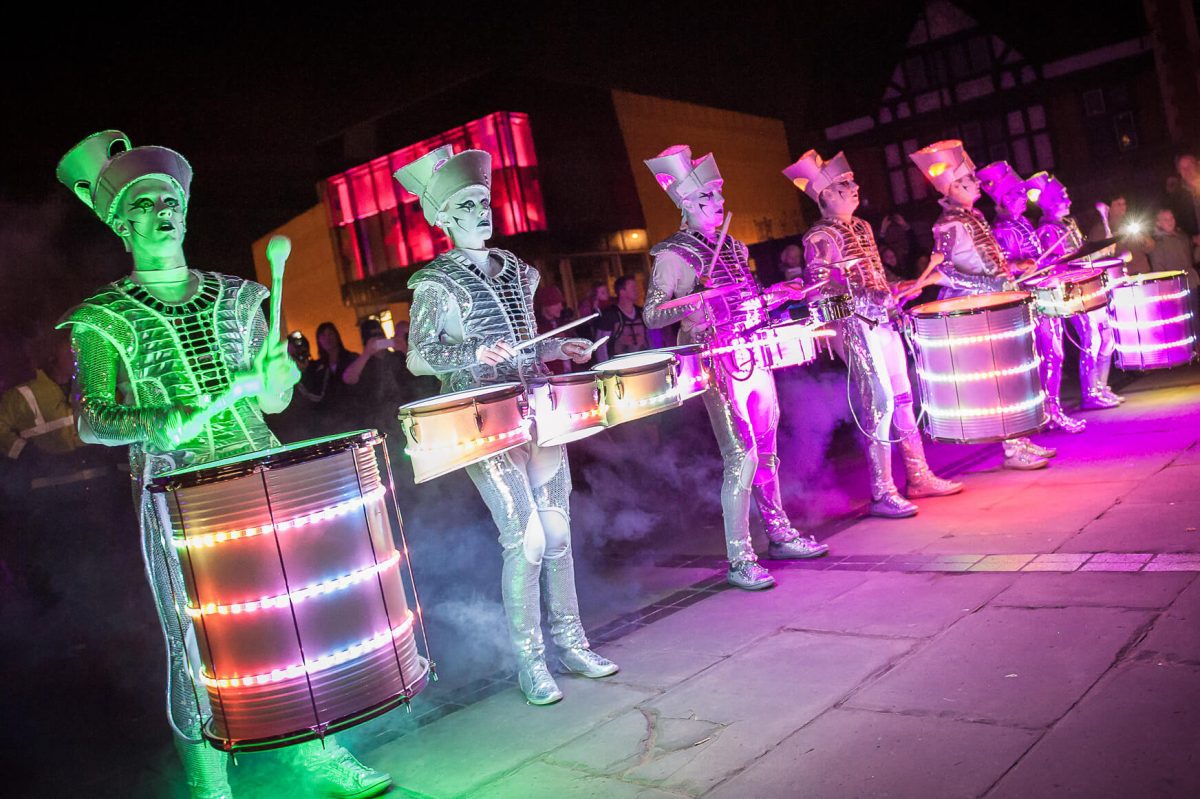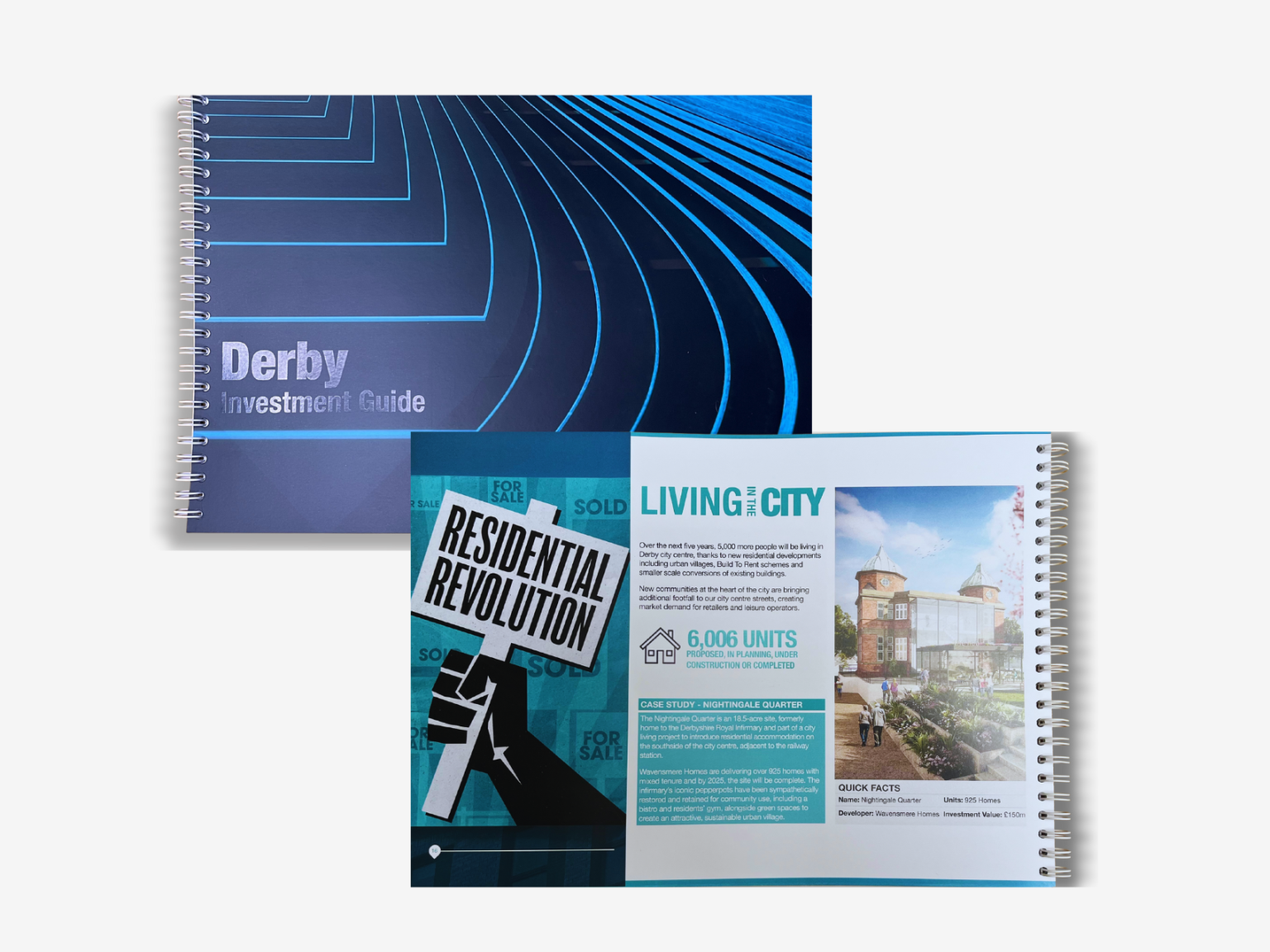 The Derby Investment Guide showcases our pedigree as the UK Capital of Innovation alongside the development of Derby's economy and skyline today. Find out about some of the investments putting the city on the map and how Team Derby rolls out the red carpet to welcome them.
Read the Derby Investment Guide here